Living
The Best Final Pets That Make It Through Horror Movies

81 votes
17 voters
12 items
List Rules Vote up the horror-film pets that are luckiest to survive.
Being a horror-film fan is a test of endurance and constitution that requires a certain level of detachment and desensitization. But even fanatics with iron stomachs often look away as soon as a pet in the movie is harmed or sheds blood.
Luckily, all the pets here survive. Although plenty of horror films feature one-off animal appearances, the pets on this list worked hard to be here. Some of these animals are the protagonists of their own story, while others provide support or comic relief for their owners and friends. Fans, casual watchers, and critics alike commend directors of these films for keeping everyone's favorite furry friends safe.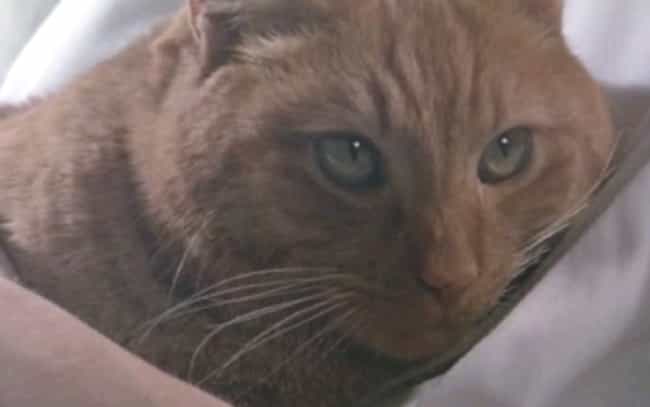 Who He Is Up Against: A Xenomorph stowed away on the Nostromo.
How He Survives: Though the alien has a passing interest in Jones, it is not interested in hurting him. Unfortunately, Jones is responsible for the grisly demise of Brett, one of his shipmates.
Close Call(s): When Ripley is forced to abandon him, it seems as though he is surely done for.
What He Goes On To Do: After Ripley safely escapes in the shuttle, she puts herself and Jones into stasis for their journey back to Earth. In his subsequent appearances in the Alien movies, Jones spends most of his time resting peacefully in the stasis chamber.
Actors: Sigourney Weaver, John Hurt, Ian Holm, Yaphet Kotto, Harry Dean Stanton, + more
Released: 1979
Directed by: Ridley Scott

Is this pet lucky to survive?
see more on Alien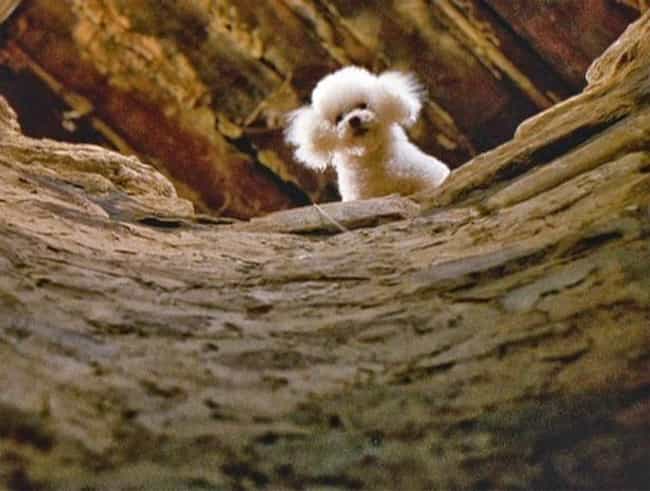 Who She Is Up Against: Precious is, above all, a target of circumstance. She is the beloved pet of the film's primary antagonist, Buffalo Bill, so there is no incentive for any of the dangerous characters to hurt her.
How She Survives: After Precious is lured into a well by Catherine Martin, one of Buffalo Bill's captives, she breaks several bones. Her confinement in the well ultimately saves Martin's life, as Buffalo Bill cannot bring himself to harm the dog.
Close Call(s): She spends time in the bottom of the well. Also, Buffalo Bill is faced with the choice of slaying Martin and losing Precious, or keeping his dog but losing his prized target.
What She Goes On To Do: When Martin is liberated from the well, she carries Precious in her arms. It is implied that she rescues Precious afterward.
Actors: Jodie Foster, Anthony Hopkins, Chris Isaak, George A. Romero, Roger Corman, + more
Released: 1991
Directed by: Jonathan Demme

Is this pet lucky to survive?
see more on The Silence of the Lambs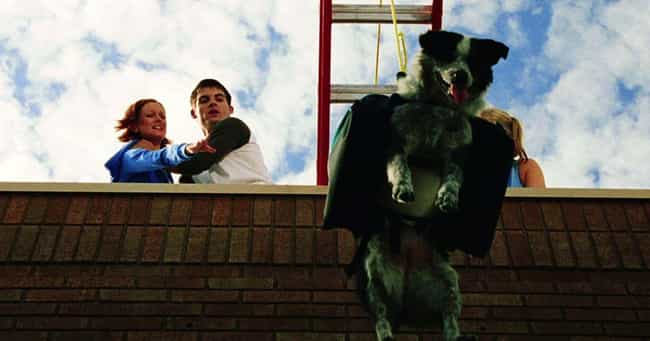 Who He Is Up Against: A rapidly increasing number of zombies.
How He Survives: The survivors send Chips across a zombie-infested parking lot to deliver supplies to a trapped member of the group from his store. The zombies do not pay him any mind. Luckily, zombies don't find dogs appetizing.
Close Call(s): Once it is revealed that Chips is not in any danger, he is mostly at risk of losing his newfound owner, Nicole.
What He Goes On To Do: He boards a rescue yacht with the remaining survivors, meeting an unknown fate.
Actors: Tom Savini, Ken Foree, James A. Baffico, Howard Smith, David Early, + more
Released: 1978
Directed by: George A. Romero

Is this pet lucky to survive?
see more on Dawn of the Dead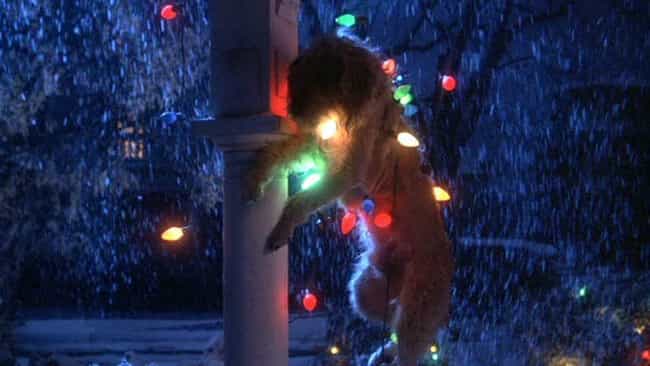 Who He Is Up Against: In the first narrative arc, Barney is threatened by Ruby Deagle, the owner of the bank where Billy works. After the wrongful demise of her Bavarian plastic snowman, she threatens a gruesome demise for the dog. Once the army of mogwai appears, they quickly begin to antagonize the dog, framing him for a series of misdeeds.
How He Survives: Patience and tenacity. He endures a number of dangerous and humiliating events but is ultimately acquitted for his alleged wrongdoings.
Close Call(s): He is frequently confronted by the group of power-thirsty mogwai, including a time when he is bound by Christmas lights.
What He Goes On To Do: After mogwai Stripe's demise ends his reign of terror, Barney returns safely to his home. Mushroom, the dog who played Barney, appeared five years later in Pumpkinhead.
Actors: Steven Spielberg, Corey Feldman, Phoebe Cates, Howie Mandel, Frank Welker, + more
Released: 1984
Directed by: Joe Dante

Is this pet lucky to survive?
see more on Gremlins